From our warehouse, Eye Networks offers a selection of fulfillment services to ship deployment-ready devices, with the configurations and accessories you need. All services are charged per device.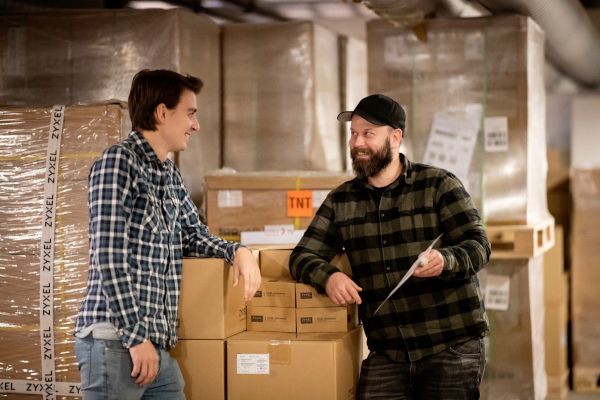 Firmware
CPE Configuration
We configure all CPEs with a specific set of parameters and perform firmware upgrades as necessary before shipping them from the Eye Networks warehouse.

Our processes ensure that all customers get their specified configuration through collaboration with Eye Networks technical staff.
Custom SSID

As an additional service, Eye Networks can configure CPEs and access points with a custom SSID, usually provided in combination with our labelling service (see below).

Hardware And Accessories

SIM Card

For 5G and 4G devices, Eye Networks can bundle and/or assemble devices with customer-provided SIM cards prior to shipping.
Transceiver / SFP

Our product portfolio contains transceivers for most needs and scenarios, and we can bundle or pre-assemble any of these with devices in our warehouse prior to shipping.
Labelling And Documentation

Custom Labelling

Our warehouse can add custom labelling from customers to devices and/or packaging.
Customer Documentation
Our warehouse can add customer-provided documentation such as user guides to packaging before shipping.